oil filling line
We offer complete edible oil filling line for different types of oilseed. There are a number of equipments that will be used in the entire filling/packing section, for example bottle blow molding machine, oil filling machine, inkjet printer, label machine etc.
Edible Oil Filling Line Workshop View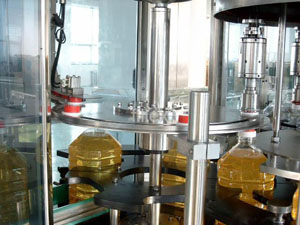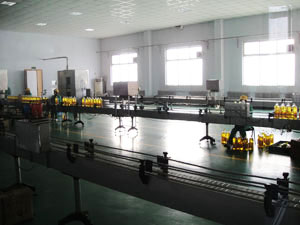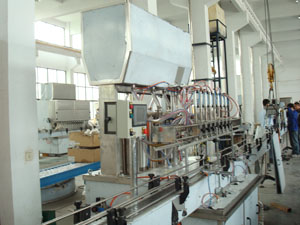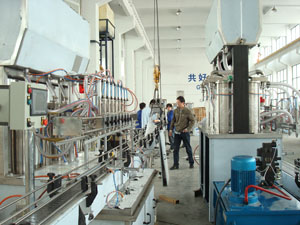 Oil Filling Machine
Oil filling machine is of the most important oil filling equipments in the complete oil filling line.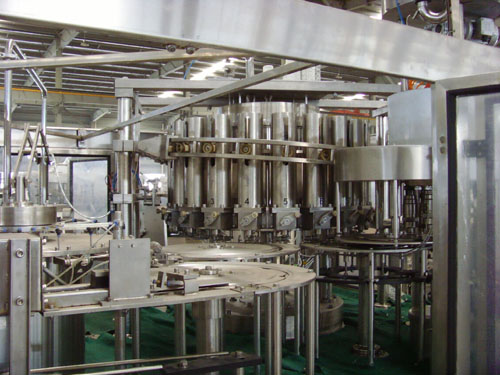 Features and Advantages of Our Oil Filling Machine
This type of oil filling machine is an automatically filling and capping machine which has 12 heads and It could be applicable for all kinds of edible oil, fruit &vegetable sauce and catsup, bechamel, granule drink, catsups (such as juice) or quantify filling and capping for sauce material such as fruit juice . Its function is as follows: automatically chain-control the liquid level of filling jar and feeding, feed bottles by air conveyer, automatically open valve if there are bottles, do not do this if no bottles and caps.
Its characteristics are rational design, compact conformation and convenient operation and maintenance. Frequency speed adjustment adopted for main motor ensures it runs steadily and credibly. The components and parts which direct contact with material are all made of high quality stainless steel. After exchanging several accessories, it is suitable for different kinds of PET bottle's fix quantity filling.
Operation of this kind of oil filling machine is controlled by advanced touch screen, it realized the communication between man and machine. Function of control system is product speed control, automatic stop with fault and counting output and so on.