flour mill
grain pre-cleaner
In the flour mill plant, grain separator is a modern, multifunctional machine made with advanced technology. It can separate various impurities of dif...
Read More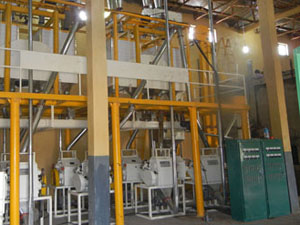 flour milling process
We design,manufacture,supply,export wheat flour mills made in China. Our design plan will included full processing from raw wheat receiving system to final flour storage.Crude wheat will be stored by steel silos. Bulk wheat will be imput into steel silos...
Read More