biomass briquette machine
Complete Project of Biomass Briquette Plant
AGICO biomass briquette machine was created with one basic idea in mind. We want to give the average person the ability to have their own renewable heat source from local inexpensive materials that are available. With the changing economy and the fluctuating cost of oil and natural gas prices, many people have turned to using briquette stoves and furnaces for heating their homes. We are taking this one step further by offering people the machinery needed to make their own briquette fuel. Until recently briquettes were made from sawdust. In the last couple of years, many other types of biomass have been briquetted and used successfully in briquette burning stoves and furnaces.

Flowchat:
Raw material→ Crusher → Drier → Biomass Briquette Machine → Packing Machine → Finished Product

Raw material
The raw materials suitable for briquetting include wood, rice hull, peanut shell, straw, corn stalks, corn cobs, bean stubble, seed hulls, cardboard and many others.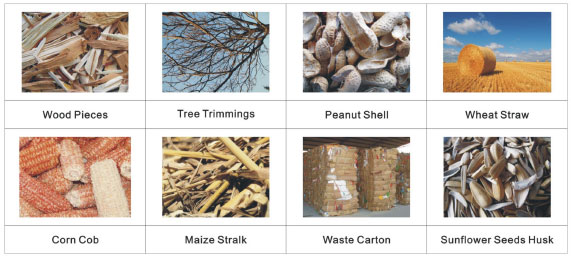 We are also proud to offer the complete briquetting plant including crushing machines, drying machines, briquetting machines and packing machines that are necessary or optional for making high quality briquettes.
Crushing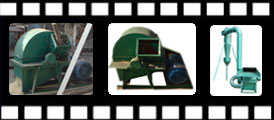 Crushing machine prepare suitable size raw material for biomass briquetting plant. The requested size for briquetting is 3-5mm.The choice on crushing machines depends on the types and sizes of raw materials.
Hammer mill is to crush small sized material with diameter no more than 50mm, such like tree branches, tree trimmings, wood chips, wood cuttings, cotton stalk, corn stalk, wheat straw etc. Blate type wood crusher is to crush wood logs with diameter less than 200mm to 3-5mm at any length.
Drying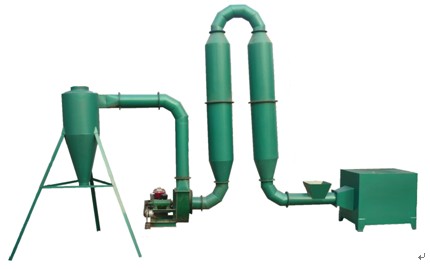 Drying machine prepare suitable moisture raw material for biomass briquette press. Moisture of raw material is important for making good briquettes. The proper moisture of raw material should be 8-12%. The choice on dryer model depends on the original moisture content of raw materials.
Main Data about Drying Machine
Model
GC-QL-I-4
GC-QL-I-7.5
GC-QL-I-11
Capacity(Kg/hour)
300-400KG
600-700KG
800-900KG
Size of Input Material
(Diameter)
< 3mm & < 5mm
< 3mm & < 5mm
< 3mm & < 5mm
Temperature of Hot Air
180°C~250°C
180°C~250°C
180°C~250°C
Consumption of Wood Waste
15-20 kg/h
30-35kg/h
30-35kg/h
Power
(Centrifugal Fan)
4kw
7.5kw+1.5kw+0.75kw
11kw+1.5kw+0.75kw
Net/Gross Weight
920/960kg
2110/2280kg
2110/2280kg
Dimension(m)
6×2×3.65m
11×2×3.65m
11×2×3.65m
Briquetting
Biomass Briquette Press makes the biomass material into briquettes. After the well preparation of raw materials, it is easy to operate and work at briquette press to produces high quality briquettes.
When machines rise to over 300 centigrade, the material can be fed continuously into briquetting press. First, the color of briquettes may be a little dark or even black, but after a while, the color will lighten to normal levels coming out of biomass briquette machine.
Final Products
Packing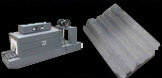 Pack final biomass briquettes for commercial reselling. They can be wrapped with a layer of plastic film. By thermal shrink wrapping machine, biomass briuqttes can be packed into a bundle.
Auxiliary Equipment
If you have access to raw materials and want to make your own fuel for heating, we can help you out with a briquette machine to fit your production goals.All you will need to do is follow a few easy steps, and you will be able to make biomass materials into high quality briquettes in no time at all. Feel free to look around our site and contact us with any further questions.