flour milling process
• Whole workshop and factory building, wheat storage system with steel silo or cement silo
• Assistant system including electricity control and water supply sytem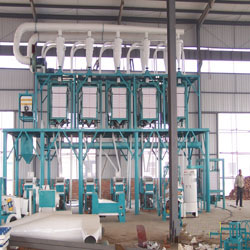 50TPD Flour Milling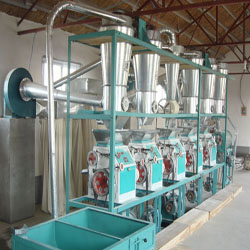 20TPD Flour Milling Plants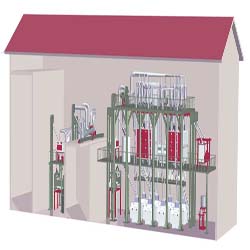 Wheat Flour Mill Plant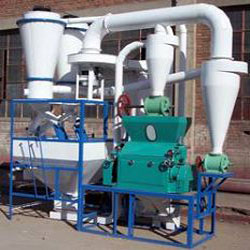 Small Flour Mill
About wheat
As a kind of very important grain crops, it is widely planted in the whole world. In the content, wheat has abundant starch, gluten and a littlle of fibrin, fattiness, mineral matter and vitamin on chemical composition. The detail content should be as follows,Nutrient content Nutrient per 100.0g Quantity of heat(calories) 317.0 Carbohydrate(g) 75.2 Fattiness(g) 1.3 Protein(g) 11.9 Fibrin(g) 10.8 VitaminE(mg)1.82 In China, wheat planting has centuries-old history with more than 5000 years. And largest plant area in China, they will be Henan, Shandong, Jiangsu, Hebei, Hubei, Anhui and so on.
Spring wheat
Spring wheat, its largest production by province in China: Heilongjiang,Inner Mongolia,Gansu and Xinjiang. Winter wheat, its largest production by province in China: Shandong, Henan, Hebei, Jiangsu, Anhui and Sichuan. Largest Percent of all wheat production by province: Shandong, Henan, Hebei, Jiangsu and Anhui.
World wheat production
World wheat production(Unit:100 million tons): 2004: 6.23 2005: 6.02 2006: 5.89 2007: 6.07 2008: 6.56 China wheat production(Unit:100 million tons): 2004: 0.9195 2005: 0.9745 2006: 1.03 2007: 1.035 2008: 1.06Wheat production by country: China, India, USA, Russia, Canada, Australia and Argentina. Asia: 45%; Europe: 25%; North America: 15%; Africa: 5%; Oceania: 5%;South America: 5%.
General Design
Our design plan will included full processing from raw wheat receiving system to final flour storage.Crude wheat will be stored by steel silos. Bulk wheat will be imput into steel silos by conveyor.Wheat blending system and flour blending system will also be included.
Wheat harvest
Wheat Harvest:
With the development of moden industry, wheat harvest has been realized into automatic harvest by combine harvester. Of course, in few of countries and area, some farmers still have to need to harvest wheat by hand.
Wheat milling technology
Wheat Milling: As a rule, wheat will be processed into wheat flour by flour milling machine. Its general technology flowchart should be as follows: crude wheat storage by silos, wheat pre-cleaning section, wheat cleaning section, wheat milling section, flour packing section and wheat flour storage section. Final products of wheat flour milling line will be 65%~80% wheat flour, 20%~22% wheat bran.
Design for procustion capacity
However, during the whole wheat flour milling line, the weight lost will be about 10%~15%. Most of the weight lost will be the impurities and moisture mixed with crude wheat or raw wheat. So when we design the wheat flour plant, our pre-cleaning capacity and cleaning capacity should be about 120% basing the real production capacity. About more milling technology, we will have the detail description on our website so that it will help more customer to know about them.
Flour Milling System
100-1000tons/day of wheat flour milling plant. Full automatic pneumatic flour mill, plansifter, purifier, flour checking and flour packing system. With low prerssure dust removing system, it will make clean workshop.
100-1000tons per day of wheat flour mills
Wheat storage with steel silos and bulk wheat receiving system
Wheat pre-cleaning and cleaning system, automatic dampering system
Flour milling system, flour packing system and flour storage system
• Pneumatic mill • Plansifter
• Flour purifier • Impact mill
• Bran brusher • Bran finisher
• Flour blender • Flour packer
Wheat processing technology
Wheat pre-cleaning system
Wheat cleaning system
Wheat dampering system
Flour milling system
Flour blending system
Flour packing system
Wheat processing technology
Wheat cleaning technology: "lift with bucket elevator, sifting, scourer, magnetic separating, stone removing, stone removing and washing and wheat dampering".
Flour milling technology: "Pneumatic conveying, B mill, M mill, S mill, T mill, Brushing and Loosening".
Extraction rate of wheat flour
Kinds of Wheat Flour Product And Extraction: Grade F1: 63% - 73%;Grade F2: 72% - 77%;Grade F3: 82% - 85%
Product Quality: Comforting to exceeding the stipulations of "GB1355 - 86".
Detail content and flour grade
F1 (first grade flour): --- Moisture content: less than 14.5%--- Ash content: less than 0.60%--- Thickness: all of flour can pass CB30 shifter. The rest on CB36 is less than 10.0%.--- Wheat gluten (Flour meal): more than 32.0%--- Protein: more than 12.0%--- Sand content: less than 0.02%--- Metal content: less than 0.003%.
F2 (second grade flour): --- Moisture content: less than 14.5%--- Ash content: less than 0.75%--- Thickness: all of flour can pass CB30 shifter. The rest on CB36 is less than 10.0%.--- Wheat gluten (Flour meal): more than 34.0%--- Protein: more than 12.0%--- Sand content: less than 0.02%--- Metal content: less than 0.003%