small corn milling machine
6FD Series of Complete Corn Milling Units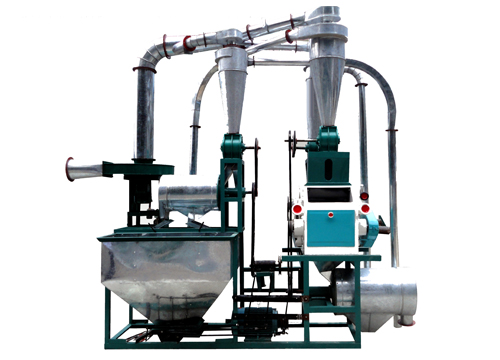 Model
Capacity
(kg/h)
Power
(kw)
Speed
(r/m)
Speed Ratio of Fast
Roller to Slow Roller
Specification of
Roller(mm)
Overall Dimension
(mm)
N.W./G.W.
(kg)
6FD-35
300-400
7.5kw
fast roller770
feed roller135
2.5:1
φ220×350
3100×1500×3300
600/670(no main motor)
6FD-40
350-450
11kw
2.5:1
φ220×400
620/690(no main motor)
Our small corn milling machine is mainly composed of cleaning, degermination, milling and sieving sections. Each section is made of high-quality materials, and almost the whole machine is made of stainless steel. Our small corn milling machine has compact structure, steady performance, and strong durability. It can be installed and disassembled easily. Besides, they are user-friendly and can be easily operated. Little maintenance is needed as few problems happen to it. Moreover, it also has the advantage of low power consumption, low noise and long service life. Last but not least, its price is rather competitive as per its high quality.
6FY Series of Roller Corn Milling Machine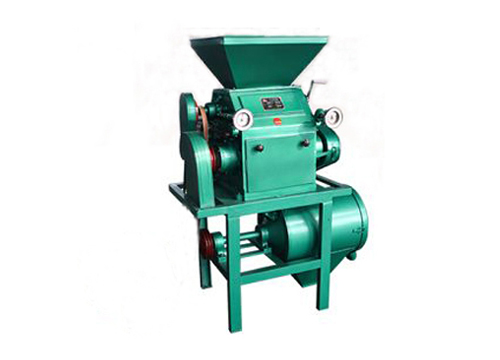 Model
Capacity(kg/h)
Power(kw)
Speed(r/m)
Speed Ratio of Fast Roller to Slow Roller
Specification of Roller(mm)
N.W./G.W.(kg)
6FY-35
300-400
7.5kw
fast roller770
feed roller135
2.5:1
φ220×350
520/590(no motor)
6FY-40
350-450
11kw
2.5:1
φ220×400
540/610(no motor)
6FY-50
400-500
11kw
2.5:1
220×500
550/630(no motor)
Our small corn milling machines can be customized according to your specific needs, and we are sincerely willing to cooperate with you!