small oil press
SPIRAL OIL PRESS
Oil is extracted from a number of fruits, nuts and seeds for use in cooking and soap making or as an ingredient in other foods such as baked or fried goods. Oil is a valuable product with universal demand, and the possible income from oil extraction is therefore often enough to justify the relatively high cost of setting up and running a small scale oil milling business.
Small Scale Oil Presses(1 to 5 Ton/day)
We sell advanced screw oil presses (or Extruders) known for their ease of operation, continuous 24/7 use, and high levels of productivity in producing large quantities of 100% Veg Oil. We've customized our units with a Thermostatically Controlled Heated Press -- giving the abilitiy to dial in the exact temperature necessary to expel the highest amounts of oil from your seed crop. Also, if you do not find what you are looking for here in our store, please give us a email at info@gcmachines.com . We also specialize in custom orders.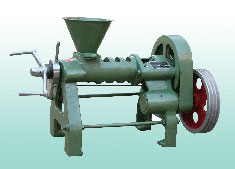 YZS-68 Oil Press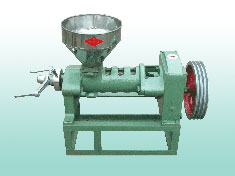 YZS-68C Oil Press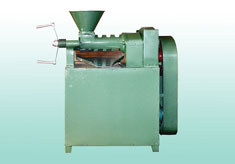 YZS-68A Oil Press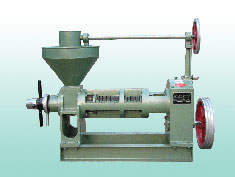 YZS-80 Oil Press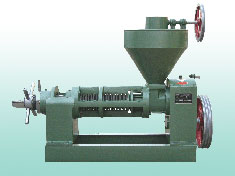 YZS-95 Oil Press
Integrated Oil Presses (10 to 150 Ton/day)
Looking to create your own high volume crushing facility? Let us help by providing proven and tested crushing technology and the installation know-how that's required to get you up and running today! We specialize in creating custom built configurations that will get you the maximum amount of oil and meal from your seed. please give us a email at info@gcmachines.com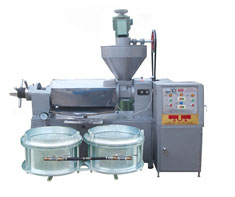 YZS-125 Oil Press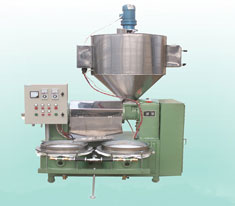 YZS-95A-1Oil Press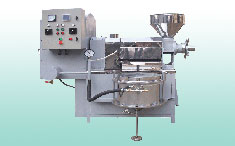 YZS-80A Oil Press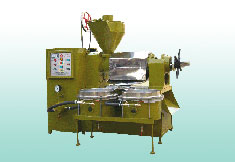 YZS-95A Oil Press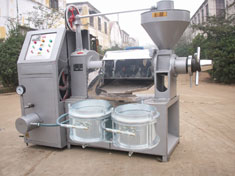 YZS-100A Oil Press
Raw material preparation
Oilseeds and nuts should be properly dried before storage, and cleaned to remove sand, dust, leaves and other contaminants. Fruits should be harvested when fully ripe, cleaned and handled carefully to reduce bruising and splitting. All raw materials should be sorted to remove stones etc. and especially moldy nuts, which can cause aflatoxin poisoning. When storage is necessary, this should be in weatherproof, ventilated rooms which are protected against birds, insects and rodents. Some raw materials (for example groundnuts, sunflower seeds) need dehusking (or decorticating). Small manual machines are available to give higher production rates than manual dehusking
Methods of extraction
There are basically three methods of removing oil from the raw materials: solvent extraction, hot processing or cold processing. Solvent extraction is not suitable for small-scale processing because of high capital and operating costs, the risk of fire and explosions from solvents and the complexity of the process. Equipment for hot or cold processing is available at different scales of operation from household to industrial scale. Traditional methods of extraction are described below, followed by higher output manual machines and mechanized extraction.
Our Small oil press can be used for various raw materials, such as peanuts, soybeans, rape seeds, cotton seeds, sesame seeds, sunflower seeds, jatropha seeds, canola seeds, coconut seeds, tea seeds and palm seeds. Gemco considers technological innovation as the cornerstone of its development. Our products not enjoy a solid reputation in the domestic market. Gemco has been honored with two awards: "National High Quality Well-known Goods" and "National Quality Guaranteed Goods".
The oil press is characterized by its sophisticated design which is easy to operate. Gemco owns several national patents for its oil press technology. The quality of Gemco's oil press system is of above the China's national standard, and is CE certified.
Our oil press and filter press for vegetable oil and biodiesel are CE certified. Gemco has successfully passed IS09001: 2000 certification for environmental protection and quality management systems.