Sacha Inchi Oil Extraction Machine
AGICO group is one of the top manufacturers of oil press and oil extraction lines. The
small oil press
we developed uses the world's most advanced extraction technology, subcritical low-temperature extraction, to extract oil from the target materials.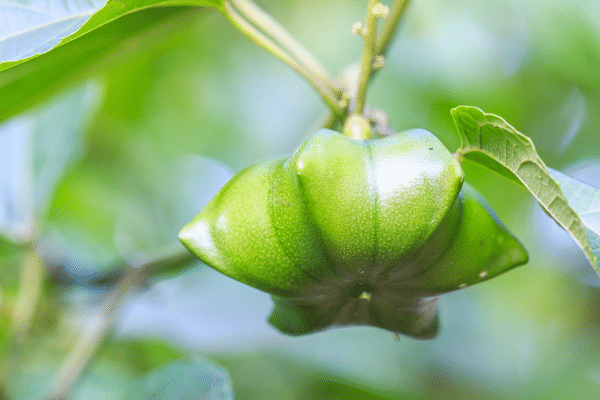 Small Sacha Inchi Oil Extraction Machine
Sacha inchi is also commonly knew as plukenetia volubilis, sacha peanut, mountain peanut, Inca nut or Inca-peanut. It is a perennial plant originated from South America. In the Amazon Rainforest, the Sacha inchi has already been cultivated by the native people for many centuries. Today, it is also being cultivated commercially in South East Asia.
AGICO sacha inchi oil extraction machine is a type of small scale oil extraction equipment, it has a capacity from 1L to 200L. Our small sacha inchi nut oil press is ideal for sacha inchi oil. In general sacha inchi oil extraction process requires heating and high pressure treatment. During this process, the nutrients in sacha inchi fruits must be lost to varying degrees. The cold-pressing method we adopted can protect the protein in sacha inchi oil to the maximum extent, and retain a high nutritional value.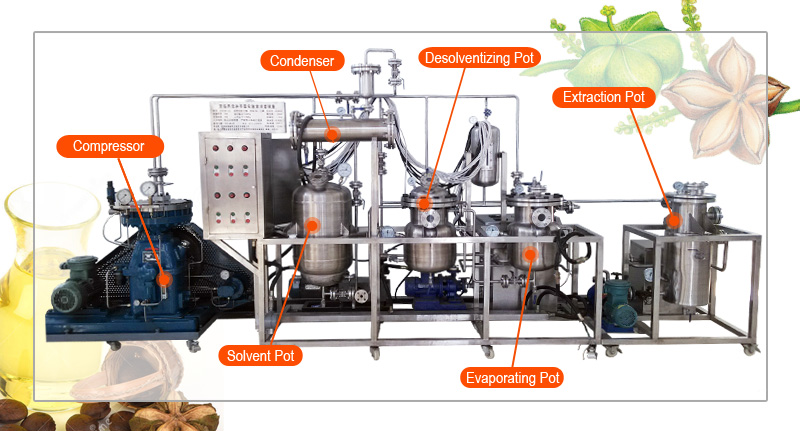 Small Sacha Inchi Oil Extraction Machine (Capacity: 20L)
This small sacha inchi nut oil extraction machine contains six parts: extraction pot, evaporating pot, desolventizing pot, solvent pot, condenser, compressor, and electric cabinet box. It has a very clear structure and It's much easier to operate than other oil presses.
Compared with the traditional solvent extraction method, this oil extraction machine has the characteristics of low residual oil rate and high oil yield during oil extraction.
Why Sacha Inchi Oil is Increasing in Demand?

Sacha inchi oil can be used in food or in skin care.
It improves your heart's function because of high levels of Omega 3( up to 50%). Continued use can also increase HDL( the good cholesterol) levels, while reducing LDL (the bad cholesterol) levels in your blood.
It has rich antioxidants, which assist you body to restore cells. This process could prevent chronic illness and slow down the aging process of human body.
It helps you lock the moisture in your skin and hair, keeps them well moisturized. This may make you look especially young and beautiful.
The high levels of omega 3 it contains could improve the body's absorption of calcium, which could help strengthen your bones.
The Omega 3 in the sacha inchi oil can also enhance the brain function of human beings. Especially for young growing brains since brain is mainly made of fats.
These benefits of the sacha inchi oil have led to a tremendous growth of the sacha inchi oil market. Sacha inchi oil is now widely used in skin care products, hair care products, and health supplement.
If you are looking for a good sacha inchi nut oil extraction machine, please do not be hesitate to contact us. We will offer you our best price!