Our Business Trip in Nigeria
Recently, our company sent a team to Nigeria. This team visited local customers, and conducted research on the local poultry feed industry. The purpose of this trip is to help our local customers establish a full understanding of the poultry feed industry, enhance our relationship with customers, and expand our feed manufacturing market.
Poultry Feed Market Trend in Nigeria
Our research shows that in recent years, consumption of meat products in Africa is increasing, as is the case in Nigeria. At present, the main meat products on the market are poultry, eggs, mutton and milk. The need of poutry feed is also increasing.
According to the data we collected in different parts of Nigeria, many parts of the country have a geographical advantage in developing poultry industry. For example, Lagos, Nigeria's important port city, has a strong consumption capacity and economy. The oil and gas industry in Southeast Nigeria is relatively developed, and its economy and consumption capacity are relatively strong. Agricultural development in northern Nigeria is closely related to the grain-producing areas of agriculture.
The Business Trip in Nigeria
Our General Manager together with the Chief Engineer and the Sales Manager went to Nigeria for a business visit from March 14 - 28 in 2018. The aim is not only to visit customers but to also get a deep understanding of Nigeria's poultry animal-feed processing market and business. During the trip, our team went to six cities, including lseyin, Asaba, Abuja, Enugu, lbadan, and Lagos.
The Visit in Abuja
In Abuja, the team visited the Choice Farms, a company that mainly concentrates on poultry hatching, breeding, dairy cows, meat processing, vegetable, and fruit production. The poultry they breed here is Bovans Black and Cobbs Broiler. Chicken products are the main type of meat product here and they're supplied to fast food chains in Nigeria.

A small scale poutry breeding factory in Abuja

A small scale poutry breeding factory in Abuja from back

Visit in the chicken house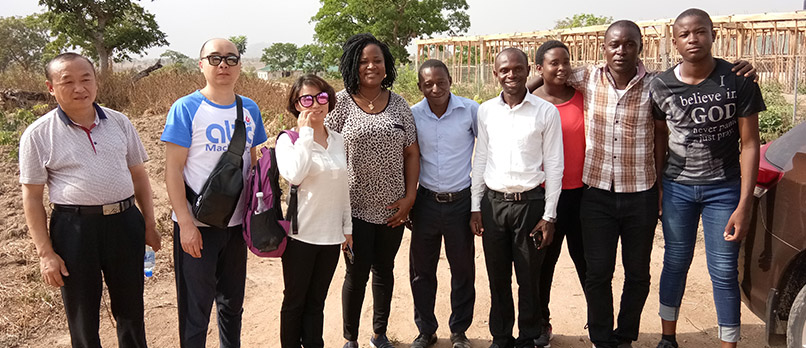 Our team took a photo with poutry feed plant clients
The Visit in Ibadan
In here, our team visited a customer who is mainly engaged in feed production, and under his guidance they visited a forthcoming poultry feed production factory.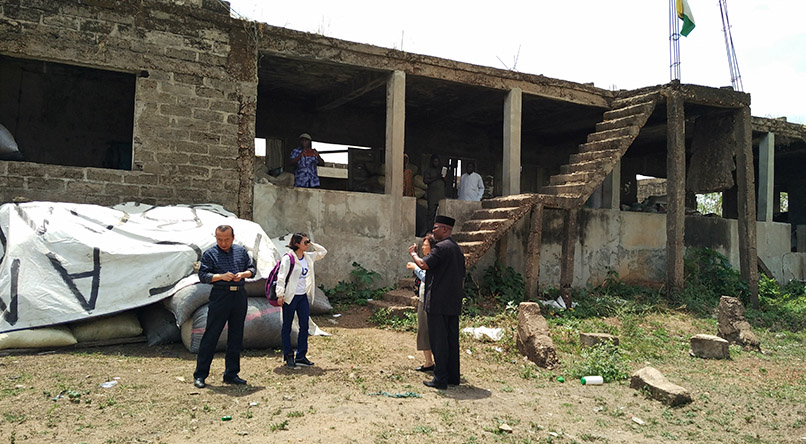 Visiting the poutry making field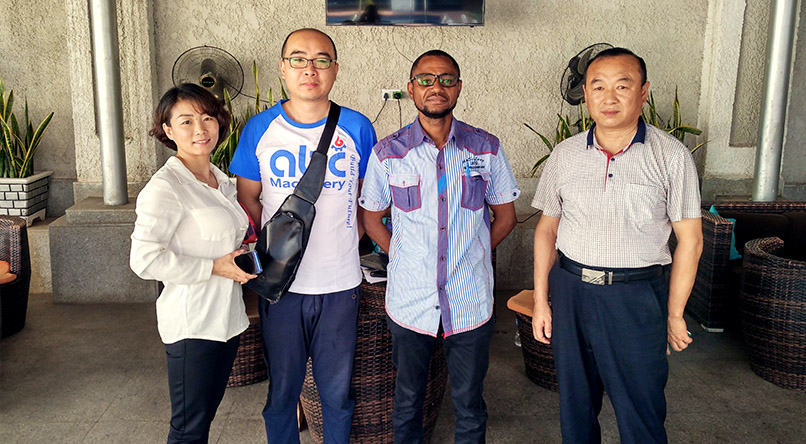 Photo with our feed plant clients
The Visit in Enugu
In Enugu, our team took part in Enugu's local exhibition. They even got interviewed by local television station.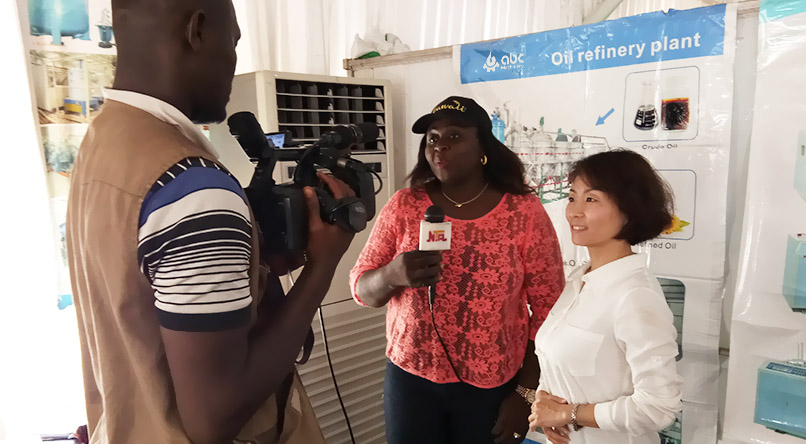 TV Interview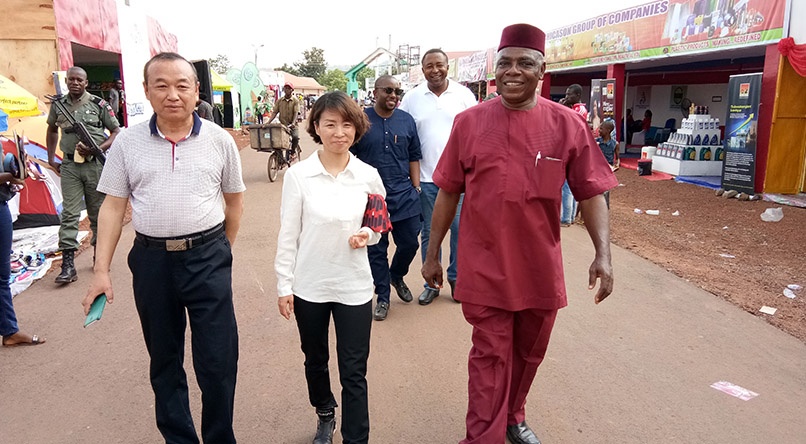 Local Market Visiting
Comparison of Meat Prices
From our visit and experience in Nigeria, it is important that we should discuss the price of Feed, Meat, and Egg in Nigeria market.
The consumption of meat in Nigeria is hugely influenced by Western countries and people pay attention to the nutrition content of ingredients in meat products. It should be noted that in Nigeria, chickens need feed, and beef is usually grazed in the fields, so chicken is more expensive and faces a huge supply gap. The price ratio of beef, chicken, and pork in supermarkets is usually 15:10:7. Data from the Animal Husbandry Bureau of the Ministry of Animal Husbandry and Agriculture in Nigeria showed that the prices of 30 eggs from factory are between 600 and 800 naira.