oil seeds pretreatment
In the oil line, before the extrusion of oil from oil containing materials, an oil pretreatment process is typically undertaken to improve the efficiency of production and to ultimately save on costs. The entire oil milling process generally includes: cleaning, sieving, hulling, separation, cracking, particle making, frying, softening, flaking, drying, and expelling oil materials. The process: cleaner --> sheller --> dehuller --> crusher / flaker --> steam cooker --> softening --> extruder --> dryer.

we always refers to the seed processing section during the entire oil processing plant. Seed processing is to make the seeds in the best condition to process the most oil out, in other words, it is applied to best improve the production efficiency and save costs.
The smooth preparation prior to main extraction is very important to comply with this contact, smaller the material size, better the penetration of the solvent into the oil bearing cells, but too fine a size will prevent the solvent from percolation through the mass. Hence an optimum size is absolutely essential for efficient extraction.
The Workshop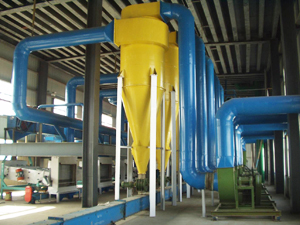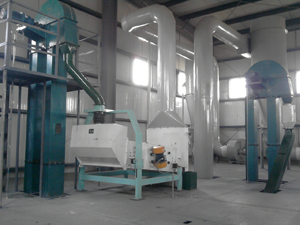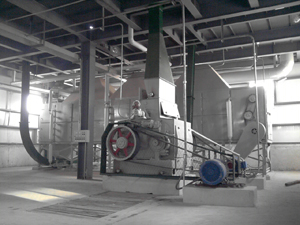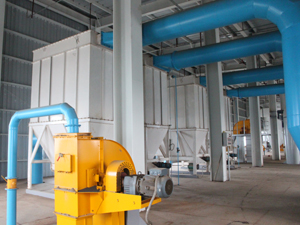 However, all the pretreatment design will be adjusted according to different types of oil seeds and at the same time, you must take the clients' exact requirements into consideration!
The pretreatment usually means the working procedures of detaching the impurities out of the oil material. These impurities here generally refer to the following items:
Organic impurities, such as the stem leaf, cord, chemical fibers, velveteen and their seeds;
The inorganic impurities, such as soil, dinas and metal, about oil-bearing impurities.
The method of seed preparation does vary from material to material depending upon its oil content and physical properties. We grouped them into three categories: Oil Cakes, Oil Bearing Seeds (Soybeans, Sunflower, Rape Seed, Canola) and Floury Materials (Rice Bran). For different raw materials, we have different solutions.
Seed Processing Equipment
During the entire seed processing plant, there are quite a lot of seed processing equipment, for example sheller, cleaning Sieve, gravity stone remover, magnetic selector crusher, flaker, softening pot, extruder, dryer etc. Below are some seed processing equipment:

Seed Processing Process
Usually, seed processing plant always including the following processing process:
Oil Seeds-Shelling-Cleaning-Crushing-Softening-Flaking-Extruding-Drying