cold oil pressing machine
Our LYZX18 cold oil pressing machine is our latest small oil press, and it is suitable for high oil-content oil crops and oilseeds. Oil pressed by this machine has light color, high quality and rich nutrients, and it conforms to the standards of international market. Besides, this cold oil pressing machine is your first choice to make protein powder out of peanuts, soybeans, and sunflower kernels.
Cold-pressed oil extraction is a traditional and natural method to make fruit oil and seed oil, and to avoid preheating and the consequent loss of their properties.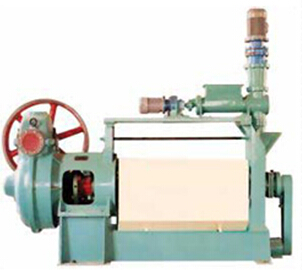 Technical Data
Capacity: 6-10t/d (non-shell rapeseed)
Residual oil content in cake: 4%-13%
Total power: 27.2kw
Net weight: 3500kg
Boundary dimensions:
3176*1850*2600mm
This cold oil pressing machine adopts the advanced technology and reduces later refining cost. It has little damage to protein in the dreg cakes and decreases the consumption of steam. During the pressing process, no solvent, acid, alkali or chemical additive is involved. Therefore, the final oil is very healthy and has high protein content.