small oil press
Nowadays, so many illegal cooking oil incidents terrify people that they suspect cooking oil in markets and worries cooking oil security. However, people do need large consumption of legally healthy cooking oil, whose market is still promising. It is really a good chance to establish new cooking oil in markets. If you also have this interest, you can begin with small oil presses as a trial.
Small oil press
enjoys features of low investment, light weight, convenient operation, strong adaptability and high efficiency of oil production, etc. With a small oil press, you can make on-site cooking oil production process more transparent by inviting your potential customers to watch the complete process of cooking oil production. Thus, customers can rest assured on your oils' high quality, which does great benefits to the development of your oil business and oil reputation.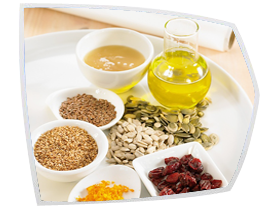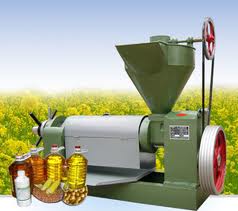 To make healthy cooking oil, good raw materials are as important as a high-quality oil press to you. For these small oil presses, raw materials are usually oilseeds and nuts, such as: peanut, sesame, rapeseed, cotton seed, soybean, and sunflower seed. You need to make sure that these materials are properly dried before storage, and that they do not contain sand, dust, leaves and other contaminants. When storage is necessary, they should be in weatherproof, ventilated rooms which are protected against birds, insects and rodents. Besides, some raw materials, sunflower seeds for example, need decorticating.
Extraction comes after the raw materials are well prepared.
Small oil press
is continuous in operation and work by grinding and pressing these raw materials as they are carried through a barrel by a helical screw. The pressure inside the barrel, and hence the yield of oil, are adjusted using a choking ring at the outlet. To make sure the highest rate of oil extraction, you can adjust the speed of oil press more slowly to press raw materials furthest. Usually, the oil putout capacities of small oil presses vary from 50kg/h to 250kg/h.
In a word, you can certainly buy your desirable small oil press according to your specific needs.