canola oil pressing
With worldwide issues like cardiovascular disease and diabetes, a simple change like using healthier cooking oil can make a significant difference. Canola oil is a kind of healthier and popular cooking oil. Canola oil is low in saturated fat and high in both monounsaturated fats and polyunsaturated fats. Moreover, it doesn't contain euric acid or glucosinolates, both of which are potentially harmful to people's health. Besides, canola oil is ideal for any type of cooking, for example salad dressing and baking. Therefore, canola oil business is very profitable. And to start making small scale canola oil business, our
canola oil press
is just what you exactly need.
Canola Oilseed and Canola Oil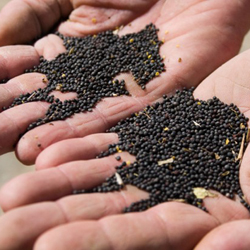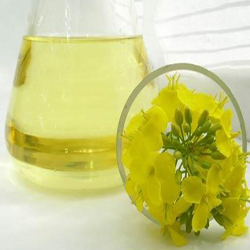 As we all know, canola oil is pressed from canola seeds. With our canola oil press, canola oil's pressing process is mainly as follows:
Put the well prepared canola seeds into the feeder of our canola oil press, and they will fall down into the pressing barrel. Then the rotating screw will push them advance and press them. And this process causes high pressure and strong frication, which make canola oil output rate increase. These canola seeds move towards the same direction, and as they move, the space in the pressing barrel becomes smaller and smaller, thus squeezing more canola oil from canola seeds. The canola oil will seep out through the small openings in the bottom of pressing barrel, where the leftover canola oil cake cannot pass through.

Canola oil pressing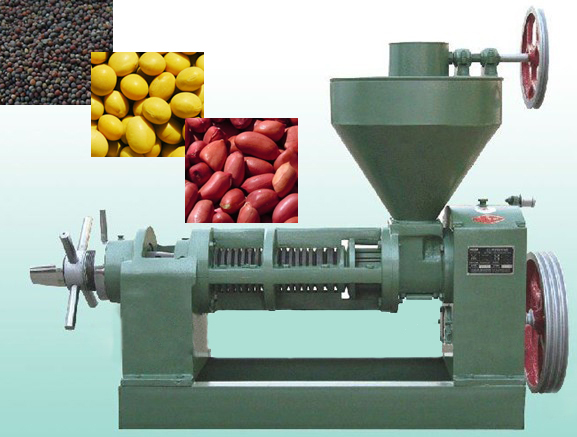 Our canola oil press is characterized by compact structure, light weight, small size, easy operation, low power consumption, low noise, high canola oil output capacity, and long service life. You can absolutely rely on our
canola oil press
for pressing good canola oil.