horizontal bran finisher
The bran flow is tangentially succumbed towards the machine using the inlet and snapped up with the rotating beaters and detached in the impact wall as well as the screens. The bran is detached again and again so the adhering endosperm falls taken off the bran and encounters the screen because the bran is beaten and pressed for the finish outlet. The perforated is polygonal that the slight vibration is triggered when the bran impact in the screen, thus the perforation keeps open and browsing efficiency is accomplished. It's simpler for connecting the unit to have an aspiration system once the screen throughs aren't pneumatic moved.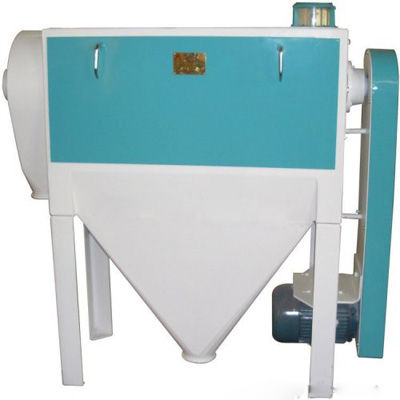 Salient Features of Horizontal Bran Finisher
※ Advanced design and excellent fabricating.
※ Dynamically balanced rotor ensures smooth running.
※ The rotor's beaters are adjustable.
※ Different screen perforated openings for different requirements.
※ Cleaning the bran and get commercially usable flour.
※ Individual drive with lower power requirement.
Horizontal Bran Finisher Workshop