columbia customer visit AGICO
Ender ushered his Columbian clients Mario Galindo on Oct.27,2012. Mario Galindo is our old friend. The purpose of this visit is to purchase fresh fruits oil press and negotiate projects solutions with us. In addition, Mario Galindo is interested in our pellet mill and wood pellet plant when he visit GEMCO factory. Belows are the main details about this visit.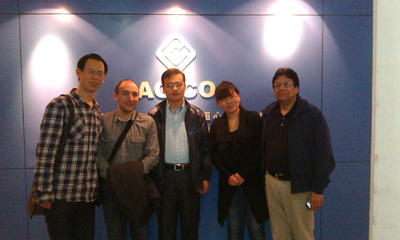 Mario Galindo takes photo with Even, Ender, Hemmy and Daniel in AGICO.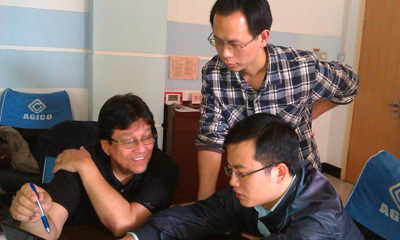 Even is talking the scheme details with Mario Galindo.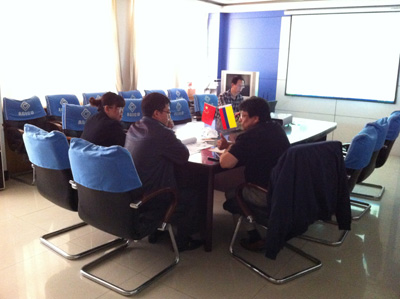 Ender is introducing the whole

fruits oil press

scheme for the clients.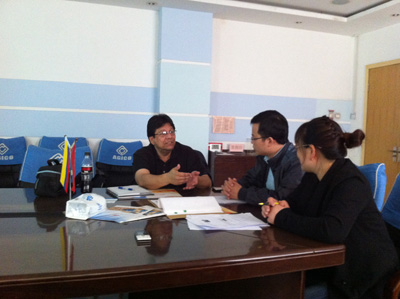 Mario Galindo is talking about the future prospects cooperation with us.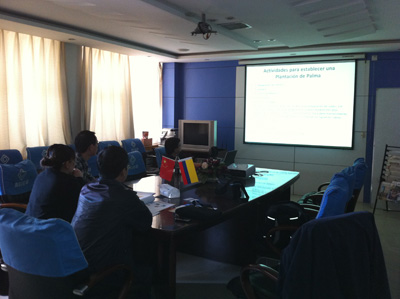 Mario Galindo is introducing the Colombian market in fruit oil press.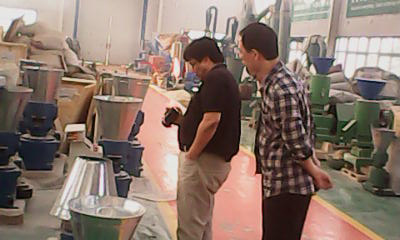 Mario Galindo is interested in

biomass pellet mill

and

small pellet mill

.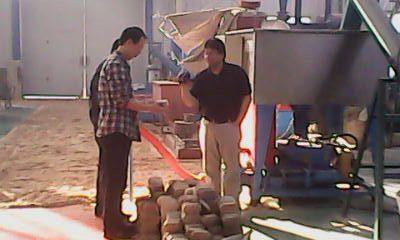 Mario Galindo is filming the

wood briquette machine.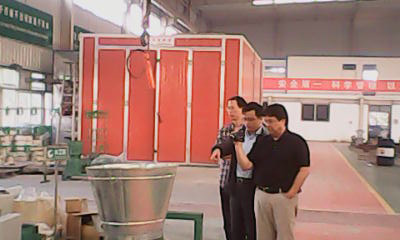 Even is introducing the

flat die pellet mill.