customer reviews on small pellet mill from GEMCO
One thing for sure about a small pellet mill is that it can be customized according to the wishes of the customer. Different people have different needs when it comes to pelletizing; this is why GEMCO
endeavors to manufacture small pellet mills according to the desires of the customer. Therefore, the small pellet mill usually called homemade pellet machine. There are those people that want to produce pellets only or their own needs at home where as there are those that wish to produce a bit extra to sell the extra to the local market.
Model: ZLSP-D 200C small pellet mill
Power: 7.5kw(3phase)
Capacity: 80-120kg/h
Weight: 210/230kg
Packing Size: 1050*550*830mm

Model: ZLSP-R 300B small pellet mill
Power: 22kw(3phase)
Capacity: 250-400kg/h
Weight: 425/465kg
Packing Size: 1300*620*1100mm
Another reason that makes GEMCO concentrate on small pellet mills in addition to their mass production of pellet mills include the need to reach out and help people keep their homes warm in this difficult economic times. Up to now, the company has received admirable customer reviews in the manufacture of both small pellet mills and large pellet mills for commercial purposes. Small pellet mills such as the PTO, which can hook on the tractor so that pelletizing, can be conducted directly from the field has also presented other benefits. For those people that wish to reduce the size of biomass, there are specially designed small pellet mills for this purpose.
Electric Control Cabinet Details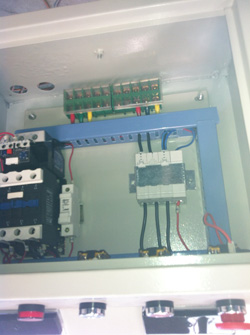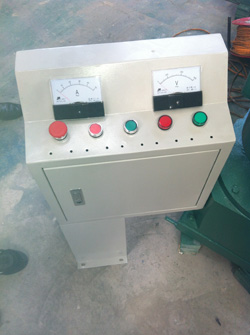 Although they are small pellet mills, it doesn't mean that they do not ship with warranties. Just like a large commercial pellet mill, according to recent customer reviews, it has been evaluated that pellet mills manufactured with the idea of size in mind have also been sold with supporting warranties. Another benefit of shopping from AGICO is their customer service, they do not just take you as a customer to whom they are doing a favor but rather a person who is doing them a favor in choosing to purchase from them. The equipment that you get from this company is of high quality in addition to great after sales services!
Spare Parts Advantages: