drum separator
Usually, the drum separator also called drum sieve is installed in grain receiving lines, which serves to separate course impurities contained in cereals during the pre-cleaning phase such as straw particle, string, paper, pieces of wood, maize leaves and cobs etc. Drum separator can relieve downstream machines and conveyers in order to protect them against operating faults and damage.
Of course it can also widely used in flour mill plant, storage, rice mill, oil plant, alcohol factory, starch factory. Drum separator is widely applied in many different ways for pre-cleaning materials. It is successfully used in the reception of granular, mealy, and floury bulk materials in grain mills, bulk storage systems, and other plants in the food processing and feed manufacturing industries. This machine with high capacity, lower land occupy , lower power consume, steady running and easy maintenance is popular with customers.

pre-cleaning workshop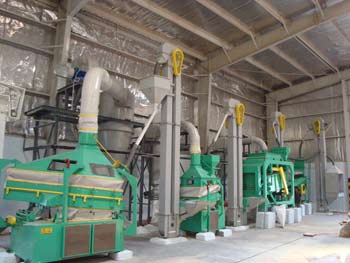 Principle:
A drum separator is running round and round in the machine, the stream of material flows in and goes through the sieve while the coarse are separated as over tails. Grain and offal are collected and sent to different outlets.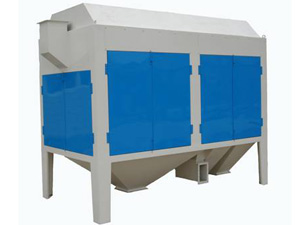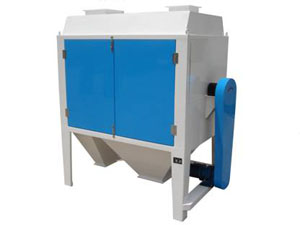 Features:
- High productivity up to 250 t/h grain per machine.
- Sturdy design.
- High degree of self-cleaning.
- Reliable separation of coarse impurities.
- Fast and easy screening drum changes.
- Low space and power requirements.
- Fixed type and moveable type are available.
- Single screening or double screenings (for fine impurities) is optional.