Pakistan Edible Oil Market Research
The oil mill department of AGICO group has just visited customers who have purchased our oil-making machinery products in Karachi, Pakistan, to help them fully develop their market potential in Pakistan.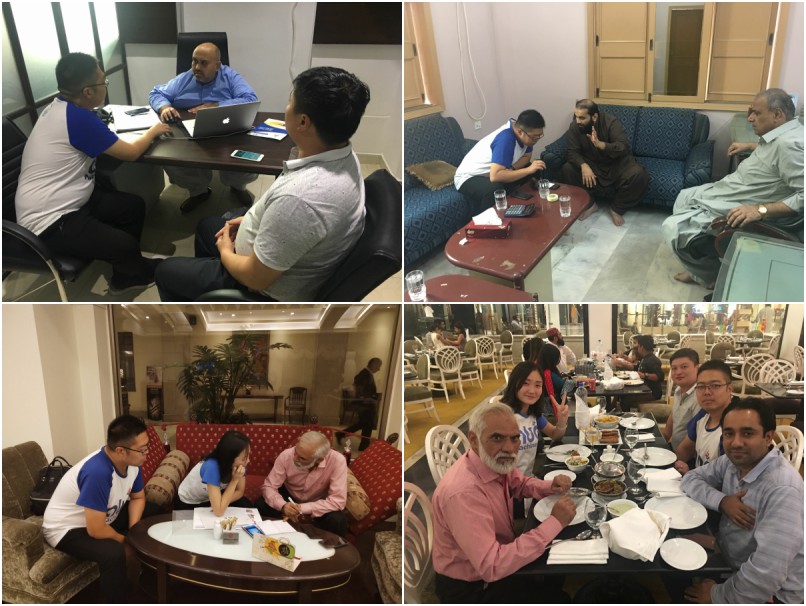 Edible Oil Consumption in Pakistan
The Pakistani Edible Oil Conference (PEOC) has said that demand and consumption of edible oil in Pakistan are increasing substantially. However, it is worth noting that the domestic oil production industry is still in the stage of development, and the domestic oil production can not meet the needs of consumers. In 2015-2016, the local industry's edible oil production accounted for only 14% of the market share, and most of edible oil still relied on imports from abroad.
In 2017, Pakistan imported about 3 million tons of edible oil. With the growth of population, consumption of edible oil is expected to increase by 3% to 5% annually.
Even now Pakistan's domestic oil industry has begun to develop rapidly, the country's edible oil is still heavily dependent on imports.
Edible Oil Market in Pakistan
To analyze the current situation of Pakistan's domestic edible oil market, we need to pay special attention to the analysis of domestic consumers'demand for edible oil types and consumption, and fully investigate the existing imported and domestic oil products in the market. At present, the price trend of edible oil in Pakistan is greatly influenced by the international market. The prospect, output and inventory of edible oil in the international market will have an impact on the domestic market.
Domestic producers of edible oils in Pakistan have begun to engage in international markets from both commercial and industrial aspects, and have developed commercial cooperation with some world-renowned suppliers. This has increased Pakistan's overall experience in the field of edible oil.
The major oilseed crops are canola, sunflower, mustard and cotton seeds. For cotton seed there was about 14 percent drop due to the reason of sharp declining in sowing area. These results in exceptional losses to the farmers in the form of pest infestation and low prices at the time of sowing when compared to other crops like sugarcane and maize.
In Pakistan, the main oil crops are rape, sunflower, mustard and cotton seeds. But in recent years, the cotton planting area in Pakistan has declined year by year, and this year's cottonseed production has also declined by about 14% compared with last year. Compared with other crops such as sugarcane and maize, these crops are vulnerable to pests after sowing, and the market price is relatively low, which can easily cause farmers to suffer economic losses.
edible oil in pakistan
Over the years, seed production of mustard and rape in Pakistan has been negatively increasing due to the reduction of sown area. In 2017, Pakistan's imports of edible oil increased by about 3 million tons, which is equivalent to the imports of oil seeds.

As a result of population growth, Pakistan's consumption of edible oil is expected to increase year by year. It is expected that the lowest annual increase will be 3% and the highest increase will be 5%. This is an attractive market for global oil suppliers and local producers.
Pakistan's top priority is to address its huge domestic dependence on imports of edible oil and oil seeds. Various associations in Pakistan have focused on the research and development of the local oil industry and oil crop cultivation. At present, the priority food crops in Pakistan are mainly wheat, cotton, sugarcane, and rice. The promotion of oil crops is far from enough.
Seize the Oppertunity to Start Oil Producing Business in Pakistan
For the owner of Pakistan's domestic oil industry, this is an important period to occupy the domestic market. With its own small oil plant, the construction of efficient edible oil production lines and mature supporting equipment will help enterprises capture and retain local customers, and obtain considerable profits.
AGICO group supplies
complete edible oil producing line
, from oil seed pretreatment, oil processing, to oil refining and oil filling line. If you have any questions about oil producing, feel free to contact us!