The 124th China Import and Export Fair (Canton Fair) was held in Guangzhou on October 15th, 2018. As usual, the AGICO Group has attended it.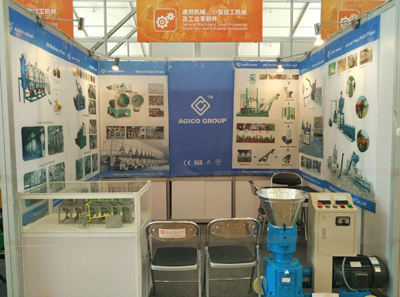 This time, we brought our latest model of wood pellet mill to the fair. And truth has been proved that it is very popular among customers those who visited our booth.
Many customers who came from overseas showed great interests in our machinery and some of them directly made a deal on our products.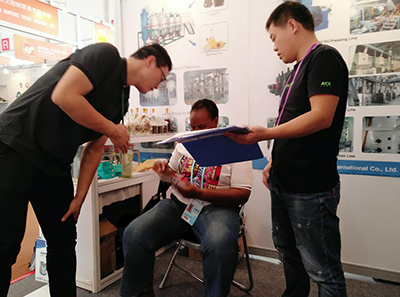 What is Canton Fair
The full name of this fair is China Import and Export. It is jointly sponsored by the Ministry of Commerce and the Guangdong Provincial People's Government and hosted by the China Foreign Trade Center.
This fair was first held in the spring of 1957, now it has a history of 61 years. It is held twice a year, once in spring and once in autumn. It is the largest and highest level import and export trade fair in China.
After 61 years of development, the Canton Fair has strengthened trade between China and the world and is a high-quality platform for Chinese companies to explore the international market.
Wood Pellet Mill Introduction
The
wood pellet mill
we showed on the fair was a flat die electric motor pellet mill. It has a wide application in breeding industry all over the world, mainly because of its superiority over other similar flat die pellet presses.
Compared with other motor types, electric motor pellet mill use cleaner energy as its power resource, and is more convenient to use. It can meet the electrical requirements of customers from different regions. Moreover, the electric motor can be packed half or totally in the cabinet to ensure security of the operator. Of course, electric pellet mill can also run smoothly even without cabinet's coverage.
Our wood pellet mill has following advantages:
Small apace occupation & stable performance
Low power consumption & low noise
High pellets output rate & large capacity
Easy operation & little maintenance