In 113th Spring Canton Fair, AGICO is fruitful in the first day. Let us share the exciting news to you.
April.16th,2013, our salesman Anne zhang clinches a deal manual oil press with Algerian customer for full paid RMB 500.
Anne zhang takes photo with Algerian customer and shows the joy of harvest.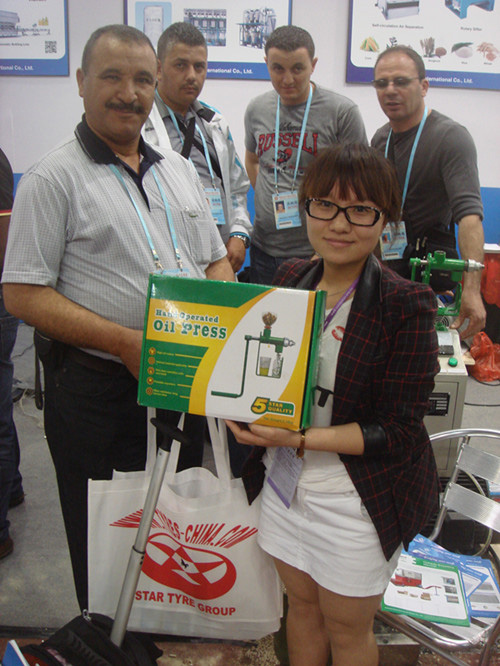 April.17th,2013, another salesman James zhang make a deal with Spanish customer for a wood pellet mill. It is exctiting for us full paid RMB800+EUR480.
The customer is reading the concrete instruction and our salesman is introducing carefully.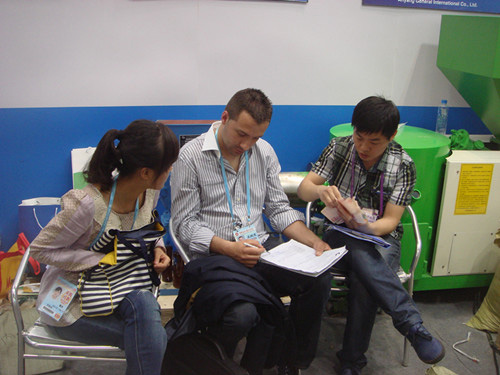 Our salemen take photos with Spanish customer gladly.