feed hammer mill
How to operate the feed hammer mill?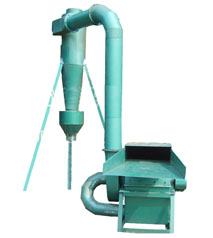 Our
feed hammer mill
, also called feed mill grinder, is composed of a roller and a series of hammer mill sieve slices surrounding the roller. And the roller is installed with hammer sheets and fixed on the main spindle. When you put the raw materials into the feeder of the feed hammer mill, they will fall down into the area between the hammer sheets and hammer mill sieve slices. Then, strongly blown by the rotating hammer sheets, the suspending raw materials are shattered into small particles. The hammer sheets swing the small particles away and these small particles will strike onto the hammer mill sieve slices, through which the qualified small particles will pass and be thrown out of the grinder. The unqualified small particles will be thrown back by hammer mill sieve slices to the hammer sheets, and then they will be shattered again and again until they are small enough to be the qualified particles.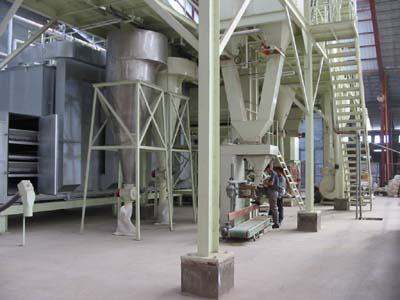 Our
feed hammer mill
enjoys simple design, compact structure, low noise, low power consumption, high capacity, easy installation, convenient operation, and long service life. If you are looking for the feed hammer mill, ours do deserve your good consideration and first choice!