hot pressing
Hot pressing refers to a kind of press technology which is applied to heat in conjunction with mechanical pressure. It is application to the lower oil content seeds such as soybean, sesame etc. In oil mill plant hot pressing is to heat the oilseeds using a technical hot pressing machine which raise the temperature of oil seeds before pressing so as to improve oil yield. It is the most popular method of pressed oil nowadays.
Hot Pressing Equipment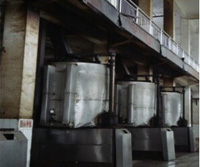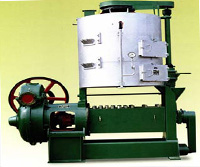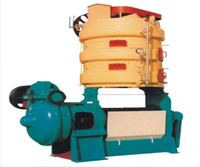 Features of Hot Pressing Machine
1. All key parts of hot pressing mill are made of high-grade alloy steel by hardening treatment such as worm shaft, pressing worms and gears. Consequently, these major components work day and night under high temperature and abrasion conditions and they still keep durable for considerable period.
2. The combination of roasting and steaming is also one of special features of hot pressing machines. The structure of the machinery can be adjusted to do with a vast variety of oilseeds to increase oil yield and the highest quality.
3. The whole pressing process, from feeding to steaming, from pressing to discharging oil and cake, is operated automatically and continuously. As a result, the hot pressing machine is apt to operate with the least labor requirements.
We can provide the design, manufacture, installation, calibration and after service of oil seed hot press production line.