livestock feed mill
livestock feed mill
utilizes a high speed hammer to effectively pulverize these raw materials, and it's a popular choice for small to medium scale feed factories along with farmers.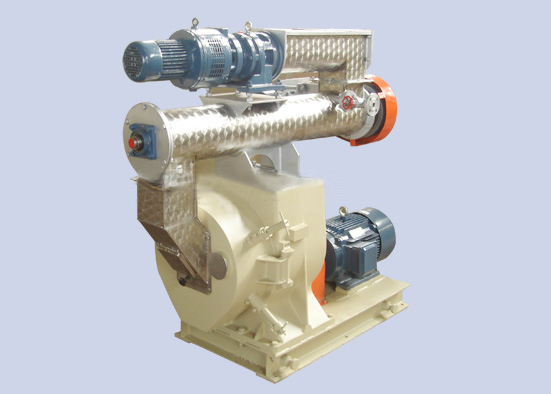 After the raw materials are put into the feeder of our livestock feed mill, they will fall down to the space between the hammer sheets and hammer mill sieve slices. As the hammer sheets rotate, the raw materials are shattered into small particles. The qualified particles which are small enough will be thrown out through the holes in the hammer mill sieve slices by centrifugal force and draught fun's pumping force. The unqualified particles will be sent back to the hammer sheets to be pulverized again and again until they are qualified and thrown out. Then the qualified small particles will be conveyed to the converger, where they are separated from air and discharged.
Features
1.It is key equipment for pellet feed and adapts to small feed mill with capacity under 1500TPY, farmers.
2.It absorbed advantages of pellet mill from both domestic and abroad, combined with our experience.
3.The feeder is controlled by infinite variable speed motor, which is easy for adjustment. The main driving system is gear motor.
4.It is with advantages for high output, low noise, low power consumption, long working life, easy maintenance. And it is with magnet and over load protection system, so it is safe and reliable.
Main Technical Parameter
| | | | |
| --- | --- | --- | --- |
| Main Power | 15kw | Capacity | 0.5-1.5t/h |
| Power of Feeder | 0.37kw | Power of Conditioner | 1.5kw |
| ID of Die | o250 | Pellet Size | O2-o18 |
Our
livestock feed mill
has many advantages like: small size, compact structure, low power consumption, high output capacity, easy operation and maintenance, and long service life. They have earned high reputations both domestically and abroad. Our customers are quite satisfied with them as they meet their different requirements. And if you are looking for a livestock feed mill, ours do deserve your deep consideration.