oil extraction evaporator
The solvent evaporator as the name suggests is a process to remove solvent from miscella.
Extraction Evaporator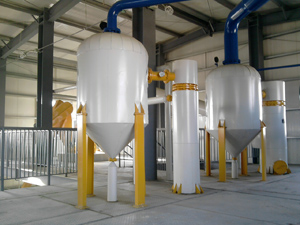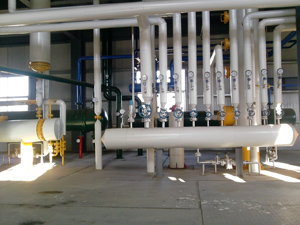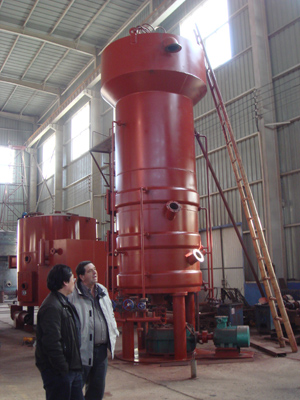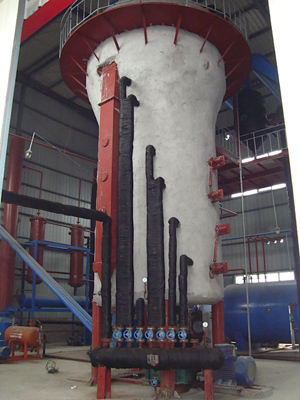 Working Principle of Oil Solvent Evaporator
AGICO's miscella evaporation adopts technology of micro-vacuum evaporation, which makes it possible to make use of residual heat of secondary steam. While waste steam made up to 1-stage evaporator makes it unnecessary to make up fresh steam to it. All this realizes the possibility of making full use of the residual heat from desolventizer-toaster-dryer-cooler so as to reach energy saving purpose.
Miscella from 1st stage evaporator is heated by high temperature oil from oil stripper; this process not only greatly increases miscella temperature going to the 2nd stage evaporator but also reduces energy consumption. The expander can cut down evaporation temperature and solvent residue in crude oil. Hereby, miscella is evaporated and stripped under full vacuum, we can get high quality edible oil products.
Each process parameter can be checked and adjustable by computer control system. The management of oil solvent evaporation production line will be much more convenient and the oil extraction equipment will be reliable and easy operation.
With many years' practical experience, we have dedicated in supplying and exporting complete oil mill plants, solvent extraction plant,oil refinery plant, oil filing plant and other related oil equipments to various countries and regions of the world. AGICO is your authetic source for oil mill equipment, oil extraction machinery etc.