oil extraction plant
Oil Extraction Plant Workshops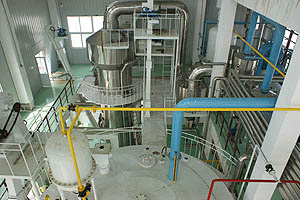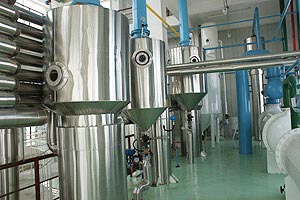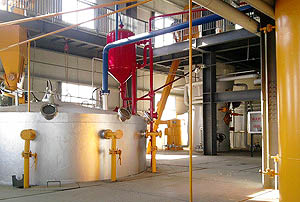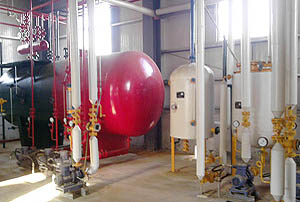 To extract oil with our oil extraction plant, the main processes are as following:
Well preparation of oil seeds: separate oil seeds from other contaminants and pre-press them.
Put the well prepared oil seeds into the feeder hopper of our oil extraction plant, and an articulated band conveyor inside the extractor will transport them at certain speed from the feed end to the discharge end. The transporting speed can be adjusted.
A series of sprayers are located above the band conveyor spraying solvent onto the oil seeds in the moving bed. Each spraying section is followed by a draining section.
Fresh solvent is admitted into the extractor near the discharge end of the moving bed of material and the full miscella is recovered from the initial stage; thus ensuring the perfect counter current flow of material and the solvent.
The distillation takes place in vacuum, and the extracted oil is collected by vaporizing solvent out which is later recovered.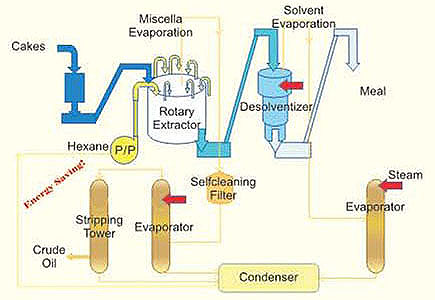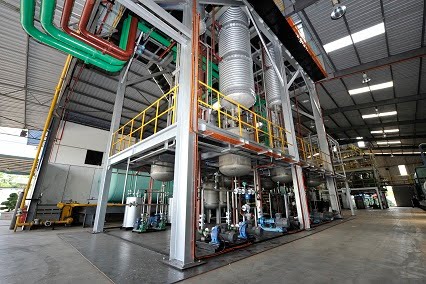 Features of the Solvent Extraction Process
Evaporation takes place in a vacuum for the best oil quality.
Extraction system can process different raw materials.
Developed by BMC, solvent recovery system from vent gas is particularly absorbent.
With full energy conservation and repeat utilization, steam consumption is markedly reduced.
Our oil extraction plants have been exported to many countries and won high reputations both domestically and abroad, as we hold the expertise in manufacturing and exporting oil extraction plants globally.