olive oil machinery
olive oil pressing machinery
is indispensable to get fresh olive oil.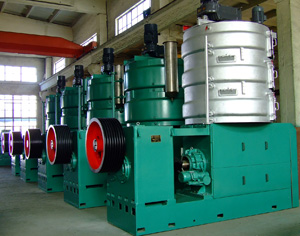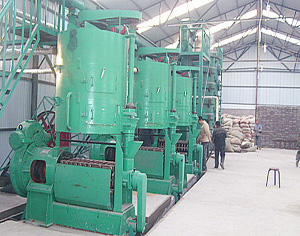 Primarily designed for small scale olive oil making, our olive oil pressing machinery has many advantages like: compact structure, low power consumption, low noise, high oil yield, easy operation, convenient maintenance, and long service life. After the olives are well prepared, put them into the feeder of our olive oil pressing machinery, and they will fall down into the pressing chamber, where the screw worm moves to advance and makes the space increasingly smaller. Thus olive oil is pressed out from olives.
At the same time, because of the high pressure and strong frication, temperature in the pressing chamber rises, and this in turn increases the olive oil output rate. Then the fresh olive oil seeps out through the small openings in the bottom of the pressing barrel, where the oil cake cannot pass through, thus separating olive oil from the olive residual.
The Salient Features of Olive Oil Machinery:
Sturdy construction.
Flexible opening of main cage for easy maintenance.
Low initial investment, easy to install, high yield at low operating cost, capable of extracting oil from all known oil seeds.
Convenient height of worm shaft for easy maintenance as the worm shaft can be withdrawn without disturbing the expeller drive.
Reduced load on bearing with high quality ball and roller bearings.
Multi-stage cooker driver for the conditioning of seeds.
Our
olive oil machinery
has been exported to many countries all over the world and won good reputations, as we are a leading Chinese manufacturer and supplier of olive oil machinery. We have been professional for over ten years, and we hold the expertise in formulating and exporting a wide range of olive oil machinery globally. If you are looking for olive oil machinery, you can rely on ours!