palm oil refinery plant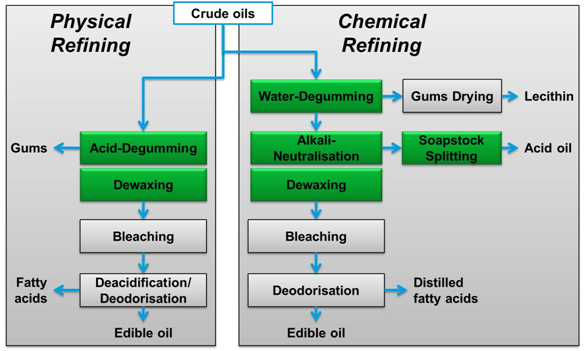 The refining of palm oil primarily involves two processes: fractionation and crystallization. The process of fractionation separates palm sterin from palm olein by cooling the crude palm oil in the chilling plant and later filtering the cooled oil. Crystallizing vessels are used to cool the crude oil and produce pure palm olein liquid with a palm stearin cake remaining in the filter press. Keeping proper temperature is crucial in the process of crystallization.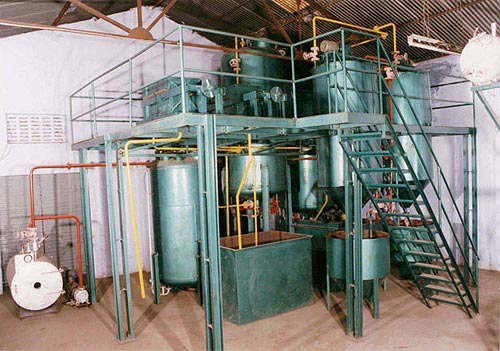 Our
palm oil refinery plant
is characterized mainly by simple design, operator friendliness, low power consumption, and high palm oil yield capacity. Our customers are very satisfied with them. If you are looking for the palm oil refinery plant, please feel free to contact us now!