pellet mills for home use
Do you need large consumptions of pellets for heating and cooking at home? Do you have some biomass material at hand but you have no idea how to make use of them? If your answers are "yes", you have advantages of making your own biomass pellets, which is more economical than buying from others. And if you also have enough space for making and storing finished pellets, then what you need to have now is a pellet mill for home use.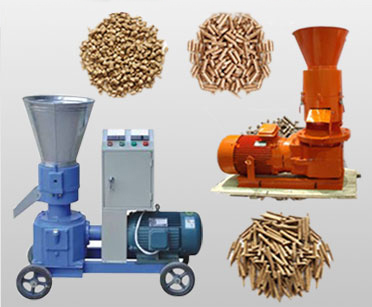 Pellet mills for home use
can make biomass pellets from sawdust, straw, rice husk, bamboo sawdust, peanut shell, bagasse and alfalfa, etc. The finished biomass pellets are cleaner and easier to transport and store than those biomass materials. Besides, these pellets have high densities and can offer lasting energy. What's more, many different shapes of pellets can be manufactured via different dies in pellet mills for home use.
There are many brands of homemade pellets making machines in markets now, but ours are favored by most people. We are a leading Chinese manufacturer and supplier of homemade pellets mills, and has been professional in this business for more than ten years. Our homemade pellet mills have been exported nearly all over the world. You probably can find our pellets mills in your state, or even in your own city.
Our homemade pellets mills enjoy the advantages of small size, light weight, delicate appearance, steady transmission, low noise and long service life. The all-steel structure and the superior reducer inside can make pellets with a variety of materials and will exert a better pellet effect. Moreover, their prices are reasonable. Besides, all pellets making machines for home use can be customized according to your specific requirements. What's more, you can get both warm and patient answers from our staff after your inquiry, and you can also get timely delivery as well as satisfying after-sales service after your order!
Please get in touch now, and you can know more about our
homemade pellets mills
in details!