pellet press machinery
If you are new to making pellets and you wish to have a try, or if you simply want to make your own pellets at home, our homemade
pellet press machinery
is just right for you.
To make biomass pellets at home with our pellet press machinery, firstly, you need to prepare biomass materials, such as: sawdust, wood chips, paper waste, grass, peanut shell, rice husk, bagasse and alfalfa, etc. Then you put them in the feeder port of pellet press, and they will fall down into a set of rotating rollers over the flat die. As the flat die rotates, rollers press the material powder through the holes in the die, after which pellets will be pressed out of the die and immediately cut into the same set length by a sharp knife. As for the shapes of pellets you want to make, you can decide their diameters via various dies with different pore diameters. Besides, the die compression ratio can be selected as per the specific material. You can also control pellets' density by adjusting the moisture content of biomass materials, which is usually about 15%.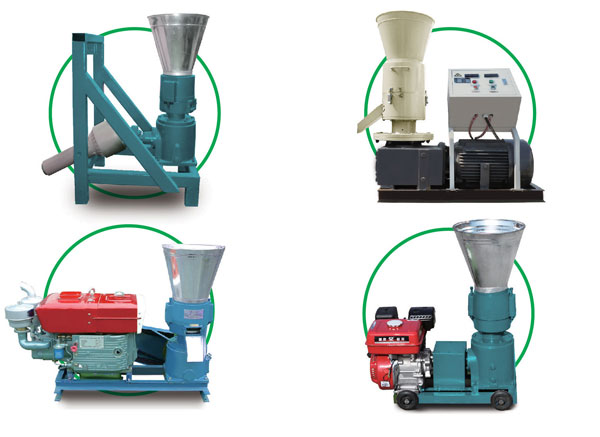 Pellets made by our pellet press machinery have high densities and smooth surface. Besides, because of their crack resisting, they are not easy to break in transportation. And they can release energy to the maximum degree. They are widely used for cooking and heating at home.
You can rest assured on our pellet press machinery. We have been professional in the pellet press for more than ten years and we are a member with China Standards Institute on Biomass Flat-die Technology. Most of our products have been exported to many countries, and they win high reputation both domestic and abroad.
If you want to experiment on making pellets, our
pellet press machinery
is your primary choice!