plastic pellet mill
Our plastic pellet mill particularly takes waste aluminum plastic composite panel as the raw material. Its production capacity is from 160kg/h to 200kg/h. Plastics of house refuse, house construction and furniture can also be used as the raw material.
Plastic pellet mill has a wider and wider application making plastic pellets. As a leading manufacturer and supplier of pellet mills, GEMCO has been professional for more than a decade. Plastic pellet mill is an optimized combination of all strong points from both roller rotating pellet mill and die-turned pellet mill. It also combines the working theories of feed pellet mill and compact structure of wood pellet press together. Besides, it doesn't need any auxiliary electric heating equipment. And it can be customized according to your specific needs.
Our plastic pellet mill is of high quality and competitive price, and has won both CE and ISO9000 certifications. You can count on GEMCO plastic pellet mill to make plastic pellets.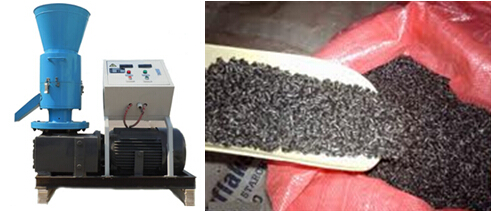 Nowadays, waste plastics are becoming a major stream in solid waste. To make full use of plastics, more and more people use them to make plastic pellets. Plastic pellets can be widely used in many fields, such as: clothing, construction, agriculture, chemical and machinery industry, etc. Besides, they can also be used in electrical equipment and electronic communications industry.