pre-pressing
For large scale oil pressing, pre-pressing is important step in the whole production line. The initial oil is extracted from oilseeds mechanically. Then pre-pressed cake is sent to the solvent extraction plant. Pre-pressing is a traditional processing crafts for high oil content seeds. Many advantages of our pre-pressing as follows:
1.Universal in processing different oilseeds such as rape seeds, sunflower seeds, cotton seeds, peanuts, sesame, corn germ and many more.
2. According to clients' requirements, the completed pre-pressing process adopts explosion-puffing technology which is energy saving and get high-quality oil;
3. Multi-stage filtering to the pre-pressed oil;
4. More stringent requests as to oilseed quality;
The pre-pressing equipment results in higher capacity, the construction of pressed cake is soft but not fragmentary and solvent is apt to filter and leach. Lower oil in cake, lower power consumption, lower wear/maintenance and high extract efficiency. Thus it is the excellent press equipment for large and medium scale oil entrepreneurs.
Pre-pressing Equipment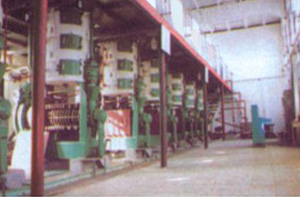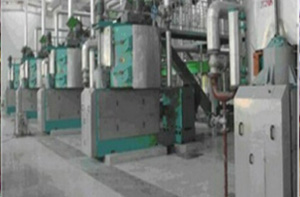 We can provide the design, manufacture, installation, calibration and after service of oil seed pre-pressing production line.