steam boiler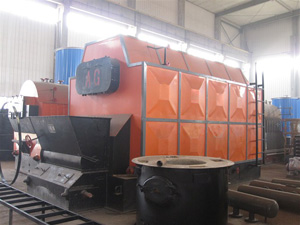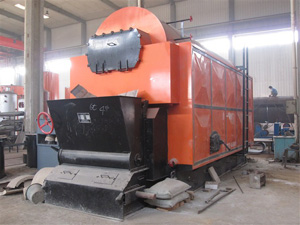 Special Merits of Steam Boiler
♦ Compact structure, small floor area, monolayer boiler room, low investment of capital construction;
♦ Easily assembled boiler, short installation period, low installation cost;
♦ Rationally designed heating surface, smooth water circulation, fast heating up, higher water pressure and thermal efficiency;
♦ Air inlet chamber is separate, and each air inlet can be adjusted independently. Electrodeless speed governing fire grate can burn fuel sufficiently.
♦ Electronic control is equipped with the automatic control& detecting instrument. It owns the advantages of great automaticity, safety and simple handling.
Flow Chart of Steam Boiler Structure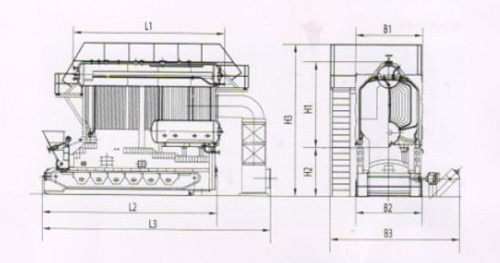 Selection of fuel
Feedstocks of biomass energy recycling system are as follows: biomass residue such as rice husk, straw and sawdust from agriculture and forestry production; that via refining sugar, alcohol and biomass fuel with industry and agriculture material in agriculture and forest chemical industry and food industry. According to analyses on fuel characteristics, heating power model can be built and treated systematically with modern advanced thermal energy technology and steam and hot water can be produced to contribute to central heating, industrial process heating and electric power generation respectively. Second-class soft coals, peanut shells and biomass briquettings can be selected to be fuel.