stripping tower
The stripping tower also named as oil stripper is one station of oil exaction plant. The oil stripper is apt to operate and transport with simple structure style.
Stripping Tower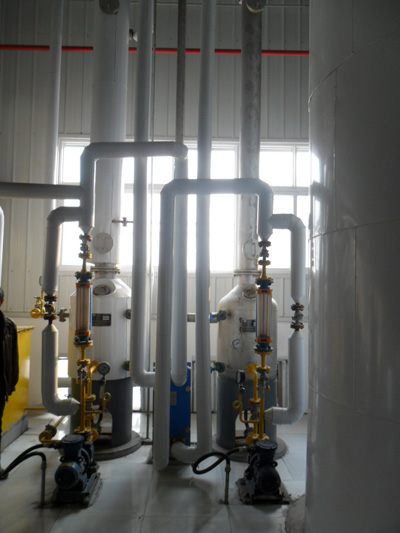 This process is comprised of a stripper tower, mid-tower and tower kettle been made of stainless steel plate. Our company's new oil stripping tower bring together the functions from the stripper and oil tank for solvent extraction plant. The specific spherical baffle plate enables the oil circulation evenly. Steam has the capacity to completely penetrate the oil via direct contact. Vapor is used consistently to prevent patches of residual solvent and volatility is reduced substantially. The trays from the stripping tower are connected by flanges, thus both maintenance and cleaning are convenient. Due to advanced design, it enables operation convenient and reliability.
With many years' practical experience, we have dedicated in supplying and exporting complete oil mill plants, solvent extraction plant,oil refinery plant, oil filing plant and other related oil equipments to various countries and regions of the world. AGICO is your authetic source for oil mill equipment, oil extraction machinery etc.