the vertical aspirator
The KFDZ series of vertical aspirator, which are together with vibrato separator and horizontal scourer, are broadly used in flour mills, silo storages and cleaning sections. Also, it's effectively used singly in flour mills, feed mills, seed cleaning plants and oilseed cleaning plants.
The vertical aspirator is really a machine normally installed in the finish of vibro separator and accustomed to remove low-density contaminants from granular materials. Once the grain stream sheet is given in to the inlet from the funnel and flowing lower, the environment suction experiences the grain sheet, the hulls, small straws, shrunken grain, or any other slight offal are introduced away. The level of the environment suction can be adjusted based on the grain kinds and also the capacity from the flow.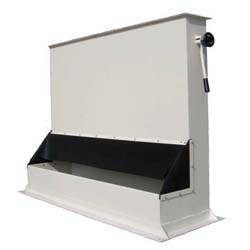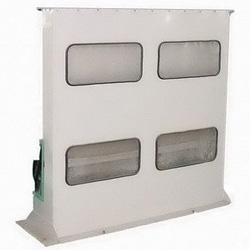 Some Strong Points of Vertical Aspirator
Excellent separating efficiency
High capacity
A wide range of applications
Reliable separation of low density impurities
Low energy needs
Specifications of KFDZ Series Vertical Aspirator
| | | | |
| --- | --- | --- | --- |
| Model | Air Channel Width (mm) | Air Channel Depth (mm) | Air Suction (m3/h) |
| KFDZ100 | 1020 | 200 | 3000-5000 |
| KFDZ150 | 1520 | 200 | 4500-8000 |
| KFDZ180 | 1820 | 300 | 8000-9600 |