wood pellet extruder
Wood pellet extruder
, also called wood pellet mill or wood pellet press, makes biomass materials, such as: sawdust, bamboo sawdust, rice husk, straw and so on into pellets.
The pellets made by wood pellet extruder, are ideal for heating and cooking at home as well as boilers in industry, and they are easy to transport and store. These pellets are cleaner than biomass materials, and they can offer lasting energy. Besides, they are cheaper than traditional fuels. And more importantly, these pellets are environmentally friendly, and do not release poisonous gas when burning. And it's very common to see them in many kitchens. And if you keep your eyes open, you will probably see them in your friends' houses. As these biomass pellets become more and more popular and their demand is increasingly expanded, you can make lots of money by making wood pellets.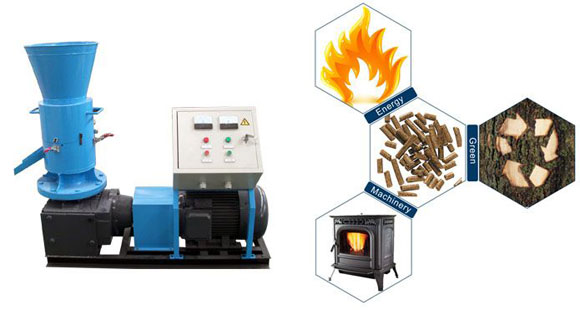 To make wood pellets, except for the necessary biomass materials, a good wood pellet extruder is also essential. The capacities of wood pellet extruders vary from 50kg/h to 450kg/h, or even higher. You can think about the amount of your biomass materials and then choose the right wood pellet mills. You can control the density of pellets by adjusting their moisture content. Besides, you can make many kinds of pellets via various die models of pore diameters and different compression ratios.
As for good
wood pellet extruders
, GEMCO machinery is strongly recommended. As a main leading manufacturer and supplier of Chinese wood pellet mills, GEMCO has been professional for more than ten years. 80% of GEMCO machinery is exported abroad. GEMCO wood pellet mills enjoy many obvious advantages, such as: good appearance, easy operation, low cost, high capacity, low noise, steady running, convenient maintenance and long service life. What's more, their prices are reasonable. Apart from high quality wood pellet extruders customers can get from GEMCO, they can also get experienced technical guidance and warm and satisfying after sales service.
You can know more by contacting with GEMCO. Get in touch now please!