destoner machine
Destoner machines
are widely used during the seed cleaning process to remove the unwanted materials like stone, sand, glass metal piece and other containments from grains and oil seeds. They are usually used together with grain flour mills or oil expellers. As a pioneer Chinese manufacturer and exporter of destoner machines, we have devoted to the research and development of destoning technology for more than a decade and hold the expertise.
Our destoner machines are made of premium quality raw materials, and designed on the basis of high output capacity accuracy and as per the latest international quality standards. Moreover, they give best functional usages with high quality standards. Besides, our destoner machines have many advantages, such as: compact structure, low power consumption, easy operation, convenient maintenance, low noise, high output rate and long service life. Our destoner machines mainly refer to the pressure type, which is equipped with inbuilt fun and unique air distribution arrangement. The working principle of our destoner machines is the stratification of the product into heavier and lighter fractions by forcing air through the bed of materials. This is achieved by pressure fan below the vibrating deck inside the dstoner.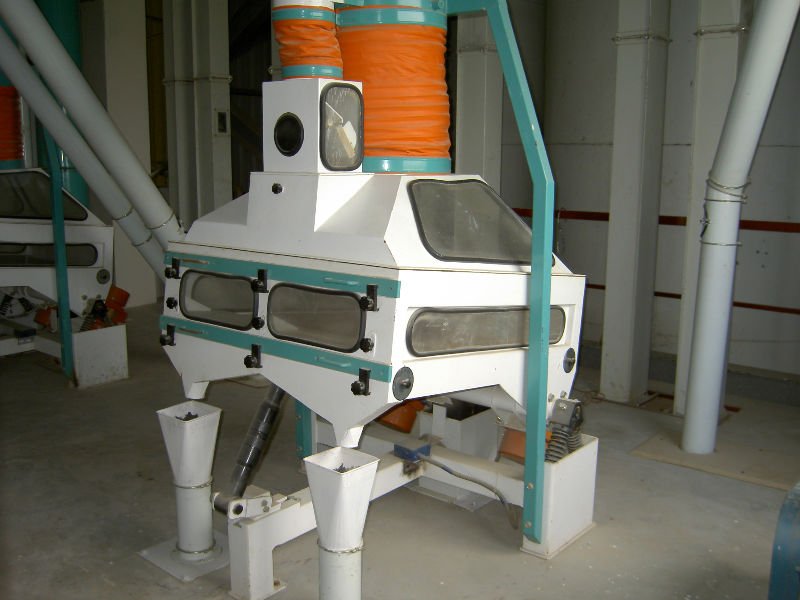 Our
destoner machines
can be customized, and they play a key role in large scale seed cleaning process. If you are also looking for the destoner machine, please feel free to contact us!